Preserving fertility
Oocyte vitrification is the only technique that allows you to preserve your eggs so that they can be fertilized in the future with guarantees of success. Due to its simplicity and excellent results, this fertility preservation technique has been in use in GeneraLife's clinics since 2006.
You preserve your fertility
You choose when
You choose how
With state-of-the-art technology
With a great medical team
PRESERVATION
The process from start to finish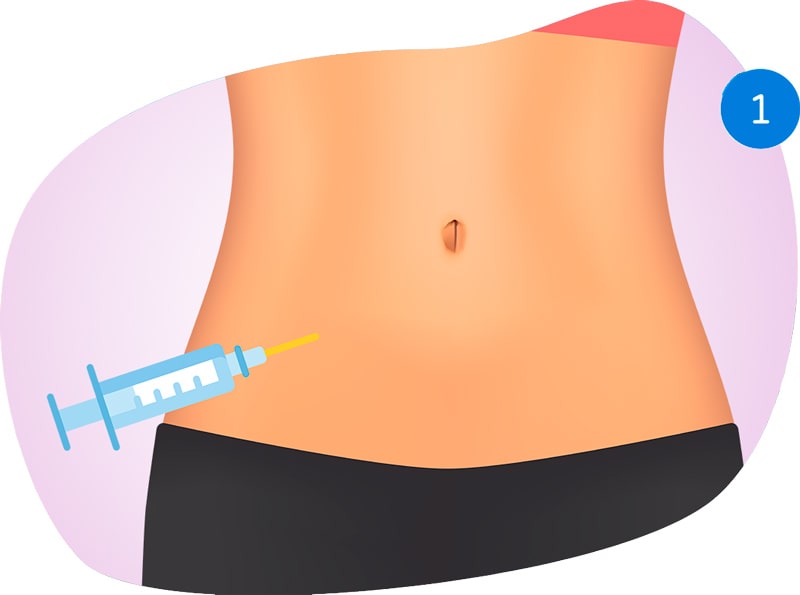 Ovarian stimulation
This is the first phase of the method to preserve fertility. It consists of medically inducing multiple ovulation.
Throughout the procedure, our specialists monitor the growth of your follicles via ultrasound. For this, GeneraLife has a team available every day of the year offering extensive opening hours to ensure maximum patient attention.
Moreover, the whole process is fully compatible with your social and work life.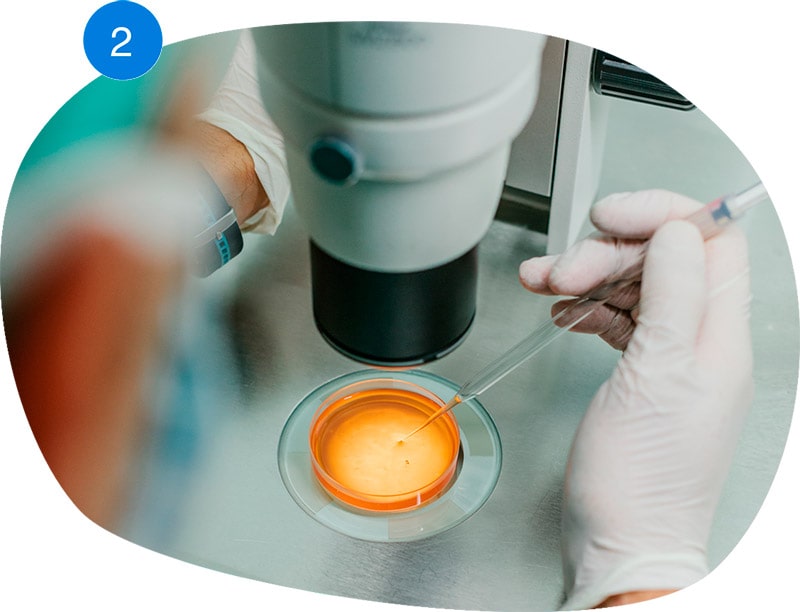 Retrieval
This is a small outpatient intervention lasting approximately 15 minutes, via which we will extract the oocytes that have matured in your ovaries during the previous phase using ultrasound to guide the entire process.
The retrieval is performed in our operating rooms, under mild sedation, which prevents you from feeling any discomfort.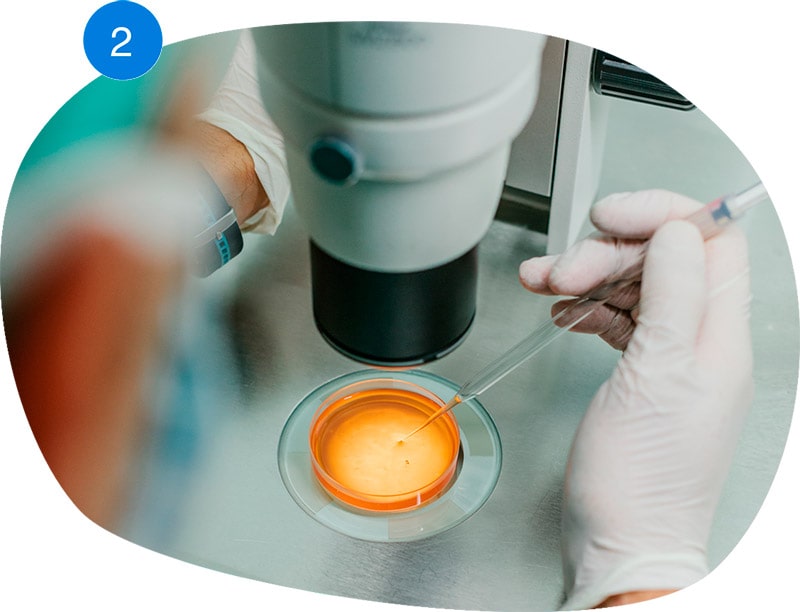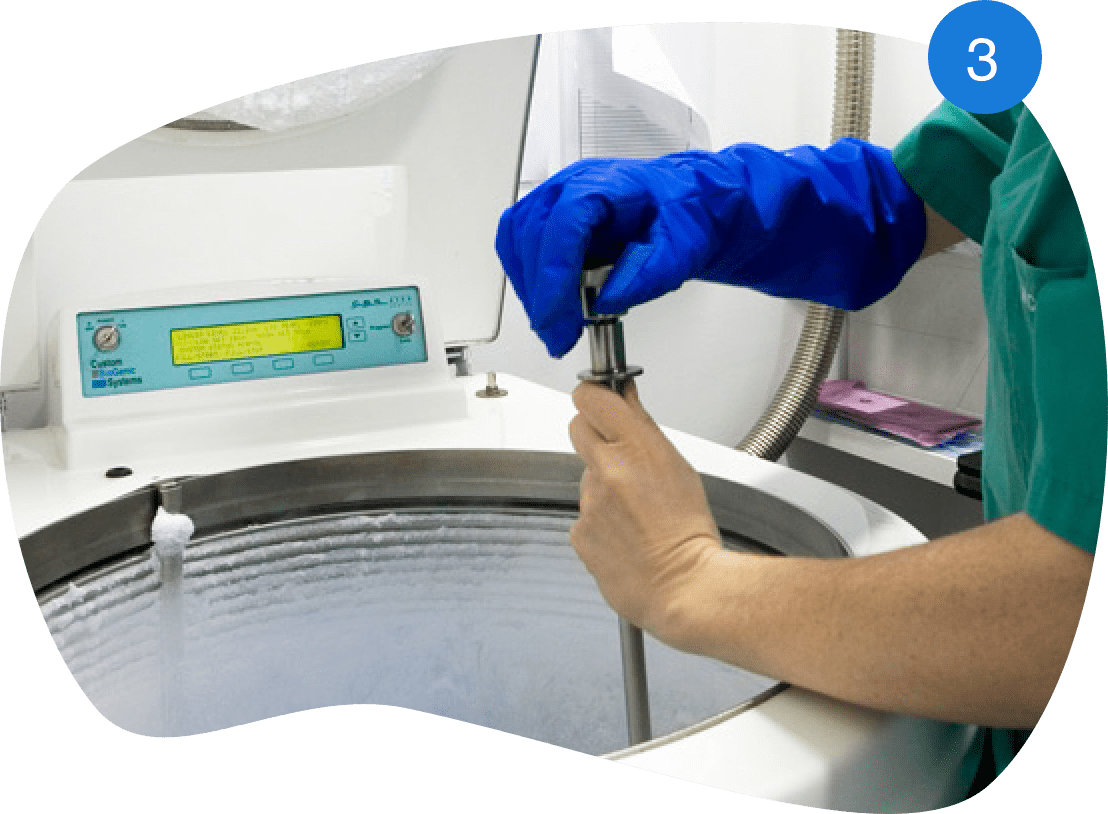 Egg vitrification
Once in our laboratory, your eggs are cryopreserved using the vitrification technique, which consists of very fast cell solidification at low temperatures, preventing ice formations from occurring.
Immediately after vitrification, your eggs are carefully labelled and stored in our nitrogen tanks, where they will remain until required.
Frequently Asked Questions
If you have any questions you can also call us free of charge at 915 197 541
Yes. Vitrifying the ovules makes it possible to halt the effects of the passage of time on the female reproductive system. In particular after the age of 35, we tend to see a deterioration that consists in the following:
A progressive reduction in fertility due to aging of the ovaries.
A progressive reduction in the chances that, if a pregnancy is sustained, it will result in a healthy child.
For this reason, this technique is ideal for women of between 30-35 years old and, depending on their ovarian reserve, it could be considered in individual cases for women up to 40-42 years old.
No problem. Egg vitrification makes it possible to avoid embryo freezing for couples who do not wish to do so due to their beliefs. In this way, the only eggs to be fertilized will be those destined for immediate transfer; the rest of the eggs (rather than embryos) will then be frozen for possible later use.
Yes. Egg freezing is especially indicated for those women who have a low ovarian reserve to increase the chances of pregnancy.
Yes, at Myfertile we work with most medical insurance companies. Check with us for more information.
At GeneraLife we offer you the possibility of financing your treatment in the way that is most convenient for you, and so we provide various options:
Interest-free financing up to 12 months. You can finance your treatment for 3, 6 and 12 months without interest. Financing with a 0% opening commission.
Financing up to 18 months. Financing with a 2% opening commission.
Financing up to 60 months. You can also pay for your treatment within a period of between 12 to 60 months with interest. Please request information about this financing option from our administration department.
Just a reminder...
You do not need to change banks, you can arrange for a direct debit with your usual bank.
The process is very easy, all the administration is carried out in GeneraLife without having to go to the bank or the notary.
The financing is totally tailored to the cost of the treatment or the amount and term you require.
If for any reason there is money left over, our administration department will handle the return of the part of the treatment not carried out with the finance company, at no cost to you.
You can also take out payment protection insurance that will allow you to cover the loan installments in case of unemployment or in case of temporary disability due to illness or accident.
What documentation do we need to provide?
The documentation required is: ID of the participants, proof of bank account and proof of income (payroll and last tax return)*.
*You must be fiscally resident in Spain in order to be eligible for financing.
Calculate your fertility
Enter your age and discover your current and future chances of getting pregnant.
WANT TO CHAT?
Increase your chances of pregnancy in the future
The chances of getting pregnant decrease over the years. That is why it is so important to have a reserve of your own eggs, to be able to decide with total freedom the exact moment when you want to be a mother.
Take the first step and get in touch with us - we will tell you everything you need to know.